This is Lennox (Formerly Pimental's THUG).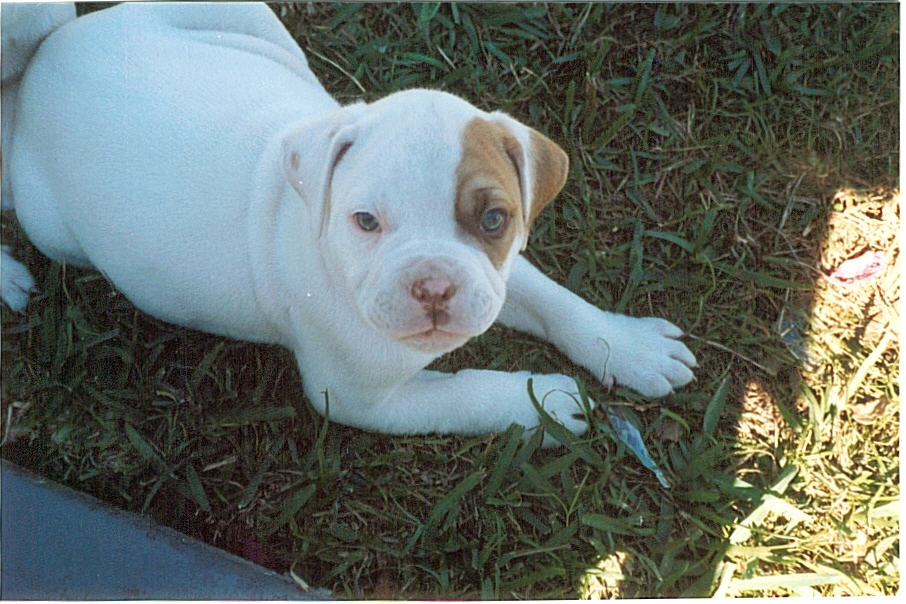 Here he's 7 1/2 weeks old. Now owned by Bullseye Kennels.
This is BUBBA, formerly Pimental's Bubba.
Wish we would have kept this great dog!
This is Rambo, formerly Pimental's Rambo.
He had a heart murmur, but is now completely cured!
Kismet was the 5th born and is a great dog!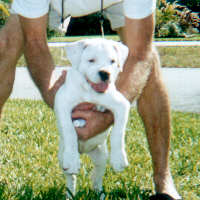 She lives with two full grown male AB's.
This is Pimental's MOCA, owned by Pablo Paredes.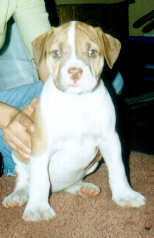 MOCA now lives in Ecuador, SA.
This is Perdomo's GIGOLO, formerly Pimental's Lui.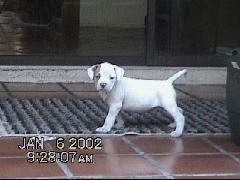 He was just a tough as nails little stud!
This is a 1-column page.

Enter subhead content here
My Enchilada and Vanilla.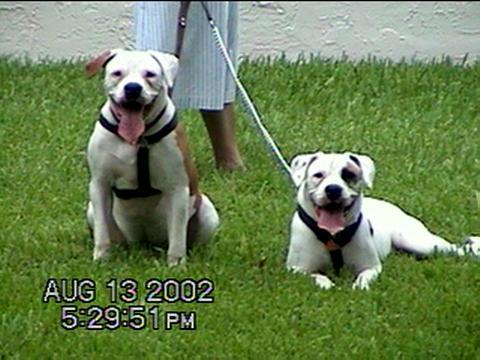 This is Misty (ABA B403-168) NKC01-900028514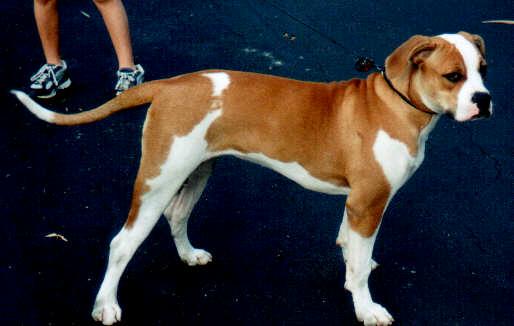 This is the puppies' Mom.
This is Bowtie (Blanco's X-treem AA B606-848D.
This is the puppies' Dad.
As you can see, we have produced beautiful and very healthy puppies. All of them have GREAT temperaments, are protective by nature and are beautiful to look at and watch. More updated pics are due in soon, so please keep checking in!